Information of Sublimation offset ink
Product Description:
Sublimation offset inks are designed to apply a mirror image onto paper for transfer to the final substrate. The prints are transferred via heat and pressure onto most polyester or synthetic materials. When first printed onto paper, sublimation inks appear to be weaker and duller than standard inks, however when transferred onto suitable substrates, the dyes develop their true color strength and brilliance.
Advantages:
(1)Good stability on the machine,clear dot reproduction,excellent ink-water balance.
(2)Be able to adapt to the demand for middle-speed or high-speed printing.
(3)During the normal condition, use the ink on the machine directly.


Product Application:

Use Scope
Offset (one color, two color and four color machines)

Suitable Fabrics
Polyester fabric, Triacetate fabric, Nylon fabric, Acrylic fabric, Polypropylene nitrile.

Typical Uses of Zhongliqi Sublimation Offset Sublimation Ink
Surfboards , Skateboards , Snowboards , Skies , Custom Furniture , Interior Design , 3D dye sublimation applications , sublimation aluminum sheet , key rings , display products , plates , mugs , ceramic etc.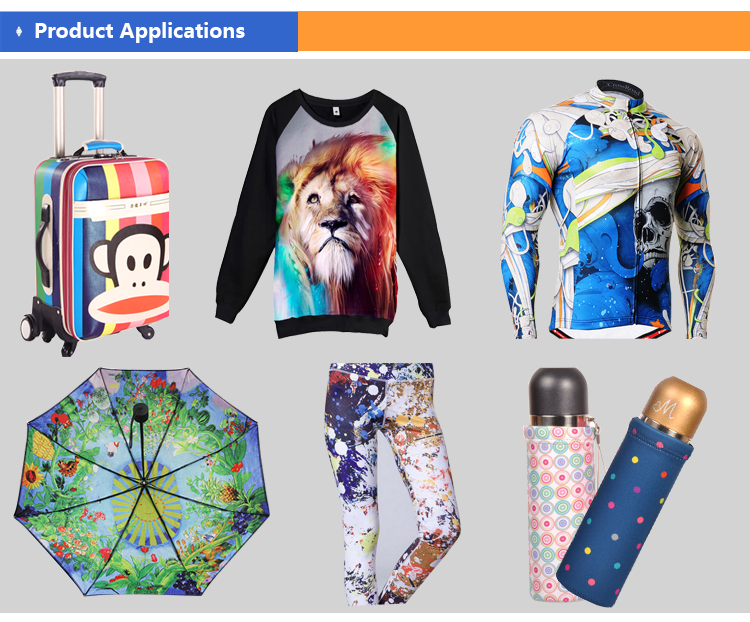 Instructions for use:
1. Use Principle
It applies to all kinds of offset printer, first print image on paper, then transfer the image onto various materials by heat transfer press, especially for polyester fabric. Under high temperature, the ink will become gas and go into fabric.

2. Available printer
Such as Heidelberg, Epson, Mimaki, Mutoh, Roland, and etc...

3. Colors
C M Y K

4. Available paper
sublimation paper, transfer paper.

5. Sublimation Ink Feature
Ink granule is 0.2 um, has high stability and never clogged the printing head.
Perfect color saturation and deoxidization.
The colors for the inks are bright and the water fastness and light fastness can reach 5 classes.

6. Printed materials
Fabric, mug, plate, metal, wood, ceramic, and etc.

7. Use Method
First, design image on computer. Second, print the image out with the ink on paper. Third, transfer the image from paper to T-shirt or mugs or other materials by heat transfer press.

8. Attention
(1) The color on paper and the color on fabric are different.
(2) When print the paper, the design should be mirror image. It means the image on paper is reverse, but after transfer on fabric, the image will be right.

9. Transfer temperature
About 180~220°C

10. Transfer time
About 15~40 seconds

Please be noted
The control of the colors is always carried out after the transfer of the final supports. The relationship between the temperature and the time of contact is important in order to have the optimal color resistance and ink penetration (the longer the time of transfer, the better the ink penetration of the fabric).

Package and shipping:

Packaging details:
1kg/tin,12kg /carton,carton size:0.43*0.3*0.2 m
2kg/tin,12kg/carton,carton size:0.47*0.32*0.16m
gross weight is 14.2kg/carton
For big quantity, carton inside, wooden case outside or according to clients' requirements.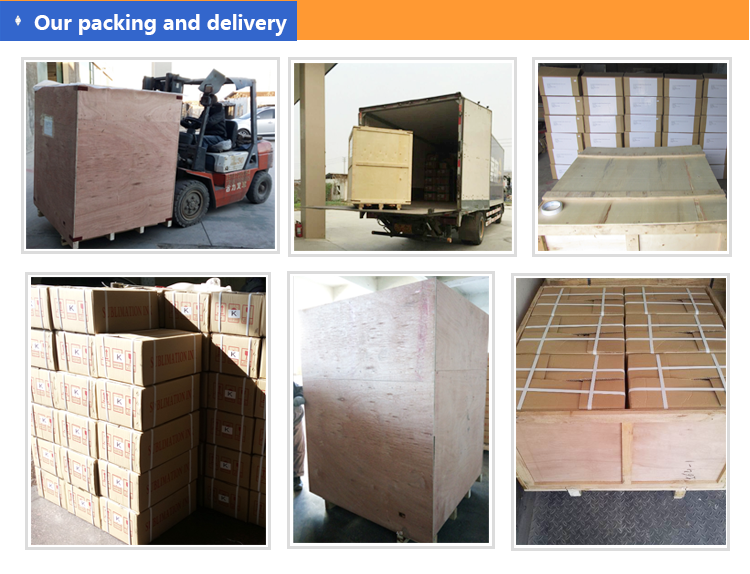 Company Information:
Henan Zhongliqi Printing Material Ink Co., Ltd is the largest chinese manufacturer of sublimation inks for all commercial printing applications, including offset lithography printing, digital printing, silk-screen printing and rotogravure printing.
we could supply you the best quality sublimation ink , and give you a competitive price, our products are manufactured in accordance with international standards, such as MSDS, SGS,GDM standards.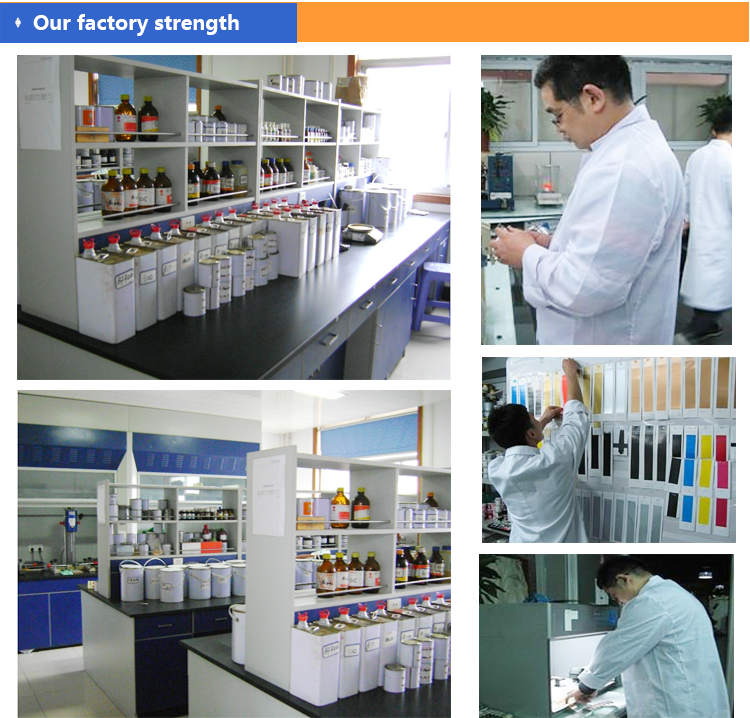 Certifications: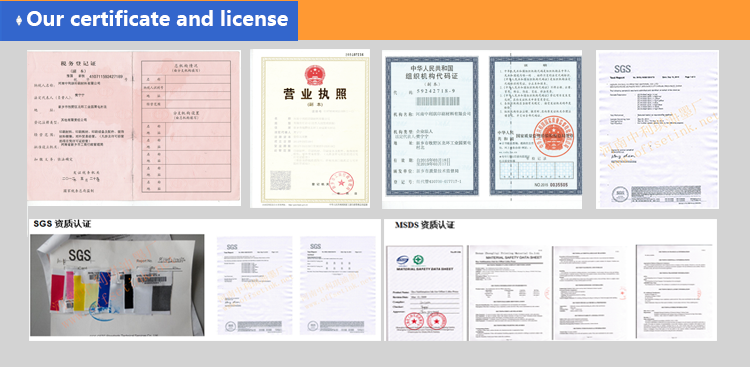 Related Service:
OEM service, after-sales service, technology guide, any label accepted, free samples provided
Contact:
ZHONGLIQI
Henan Zhongliqi Printing Material Co., Ltd
Sales Manager: Amy Xu
Mobile/WhatsApp/Wechat:+8615083132882
Skype:zhluqi1234 QQ:2321938028
Email:overseaskevin@zlqyc.com