Advantages of transfer sublimation ink:
* High transfer rate and safe for the environment and has no harm to skin.
* Excellent color reproduction, gorgeous color, not color cast. High printing performance. All the colors are very intense.
* No crust in 28-30 days (open the cover),save 20% compared with other ink when printing on machine
* Applicable to synthetic fabrics such as polyester fabric, smooth feel comfortable, no hard feeling.
* Transferred pattern scratch-resistant, washable, non-cracking, no peeling, no fading, and good weather resistance.
* Good stability on the machine, clear dot reproduction, excellent ink-water balance.

Use Scope
Offset (one color, two color and four color machines)
Use Method
(1)Be able to adapt to the demand for middle-speed or high-speed printing.
(2)During the normal condition, use the ink on the machine directly.
Suitable Fabrics
Polyester fabric, Triacetate fabric, Nylon fabric,Acrylic fabric, Polypropylene nitrile.

Transfer Paper
Coated paper, offset paper,chrome paper and calendered paper.
Transfer paper should be 80-90 gr/m2 with dimensional stability.


Packing
1kg/tin or 2kg/tin;12kg/carton
Transfer process

(1) Print the image on paper, and normal paper is ok.
(2)Put the printed paper on substrate, such as polyester and nylon fabric.
(3)Put the paper and fabric on the heat-transfer machine. When the temperature reaches 180-220°C, the image will betransfer printed from paper onto the substrate.
Product application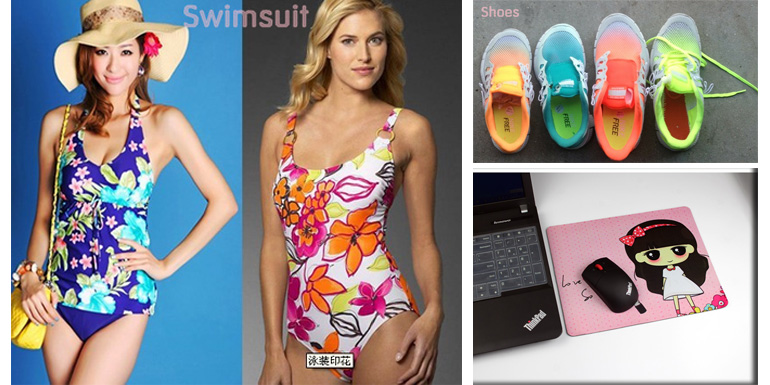 Company Information


1.We are the largest chinese manufacturer of sublimation inks
2. We are the dierect manufacturer,have more than 10 years history


Certifications

The following is the transfer printing parameters for your reference




Contact
Henan Zhongliqi Printing Material Co., Ltd.
Tom Li
Tel: 0086-0373-2611121
Fax: 0086-0373-2611121
Skype:tomlizlq3